8 Steps to Improve Your Pet Business Website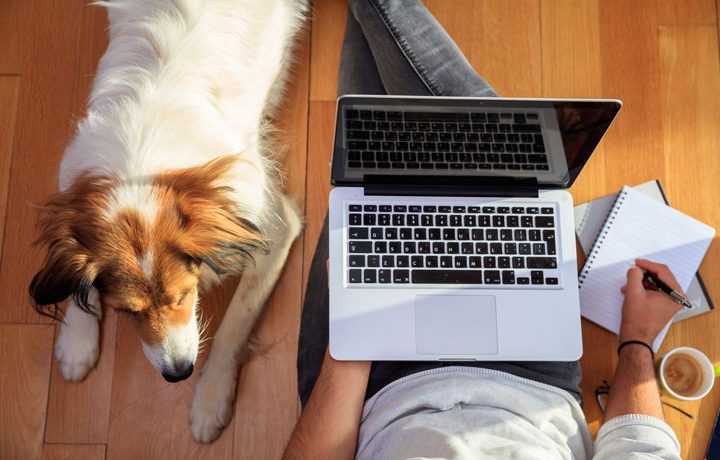 Typically when we start our own pet business, we specialize in the actual product or service we're selling for our pets. We definitely aren't as focused on being an expert in other 'businessy' or 'techy' stuff, like marketing or website design.

If you feel like your website needs a little (or big!) pick-me-up, you're in luck! I've gathered a list of action items you can work through to make your website shine and convert potential customers!
1. Register your website on Google to let them know you even exist!
Did you know you were even supposed to do this? It's not really advertised as something you need to do. However, if Google doesn't know you exist and that you're a legitimate business, you may not show up as well on search results, if at all.
To do-item:  Register through Google Search Console here.
2. Register and install Google Analytics.
It's an invaluable resource for your business so you know where your clients (whether you're a groomer, dog walker/sitter, artist) are coming from. It doesn't matter if you get 5 page views each month or 500. Google Analytics can help you determine what kind of content your audience is looking for, where your audience is visiting from, their behavioral pattern they follow when visiting your website, and so much more!
To-do item: Get started with Google Analytics here.
3. Make the most out of your header and footer.
Add your contact info, social media links, AND service area (if applicable) to BOTH your header and footer. That way, it shows up on every page!
And no, it's not repetitive to have it on both ends of your website. It's actually better for visitors because they'll do less scrolling!
To-do item: Go edit that header and footer this week!!
4. Use social media plugins – on your header, footer, and contact page (at least!).
Do you have this set up?? A lot of people go through your website to connect with your social media platforms. Third party platforms like WordPress, Wix, and Squarespace all have plugins for you to incorporate social media icons into your website.
To-do item: Add those social media links (this includes Yelp, if applicable) to show up as icons.

5. Plug in high-quality photos in your website.
Images are much more engaging than just words. There's science behind it. Make them count!
Get professional photos of yourself and the animals! This includes YOU and your staff interacting with the animals. Your customers want to see you ACTUALLY performing the service you offer on your website. If you LOVE a picture and it's just a little bit blurry, you still need to erase it from your website!! A little tip… you ALWAYS want quality over quantity!

To-do list: Book a photography session with a local photographer or even dedicate some time with a talented staff member to take some photos! And yes, you need to be in them too!
6. Make sure your website is mobile-friendly.
This is a major step that a lot of pet businesses are skipping when creating or growing their website. It's very likely that most of your website views come from mobile devices, so this is really a necessity for your business.
Google does not like or recommend businesses that are not mobile friendly. Besides that, most people are using their phones to search for pet businesses, so you should make sure they can see it properly.
To-do list: Use this free resource to see if your website is currently mobile-friendly.
7. Start a blog on your website.

It's time to start a blog. And, yes, that means you'll either need to invest time (for you to do it) or money (to hire someone). It's really necessary for SEO rankings as well as getting customers who treat you as an expert and a valuable resource for the pet industry!
To-do list: Brainstorm some content ideas together for your blog post and actually get started!
8. Integrate a pet biz software into your website.
If you aren't using a software for your pet business, DO IT NOW! That's the best advice you'll get all day, I'm telling you.
Outside of it saving yourself time (and money by the time you originally wasted without it), it also saves time for your customers, which means they're more likely to rebook and spend even more money!
P.S. It also establishes you as a more legitimize and professional business.

To-do list: I've got a resource list for pet business software just for you here.

There you have it! Implementing these simple strategies (even if you just do a few) in your website will make a huge difference in how your business appears online. If you work on these for just a few minutes a day over the next month, I KNOW you will see great changes in your business!