Holiday Marketing Ideas for Your Pet Business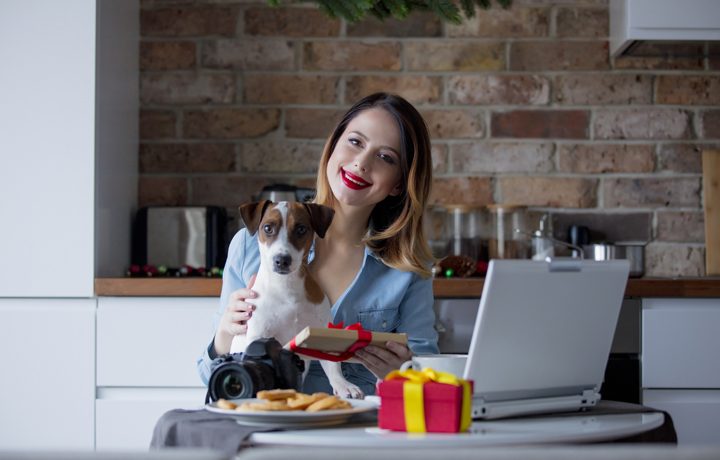 It wasn't until I walked into my local craft store that I realized, "Oh, my. It's holiday season!"
So that means as pet business owners, it's time to start thinking about the marketing for the holidays. It's especially important as people are more likely to purchase more gifts (if you sell pet products) and go out of town (hello pet sitting)!
Have you considered your holiday marketing yet? What are you trying to do in order to boost your sales before the holidays arrive?
The holiday season is so important to pay attention to because it's probably the best time of year to attract new clients and grow your network of returning customers. People spend so much on their pets, especially during this time of year. That means fully optimizing your marketing strategies and making it count!
You can also go out of your way to show appreciation for your current customers. Turn this season into a win-win for both you, your business, and your clients!
So, before you start feeling worried or overwhelmed with your never-ending to-do list, I'd love to offer a helping hand. I created a list, just for you!
Here are some holiday marketing ideas I came up with:
Holiday Meals
Create special holiday meals for the pets in your care as an add-on (think… a nice christmas turkey meal for Christmas) or make treats to give away in a gift bag to your clients and their pets. It's a very personal, sweet way to show your customers or clients that you care about them. Need some ideas? Here is a nutritious recipe for homemade dog food, plus some holiday-themed treats!

Gifts
If you're into DIY, the sky's the limit for gift creations! I mean, have you been on Pinterest lately? There are so many creative ideas you can save and try for later. You could create a Christmas ornament with clay paw prints, homemade dog toys made from recycled materials, or a no sew dog bed. Check out my boards – I have some DIY dog crafts and dog mom gift boards.
Santa Photos
Who doesn't love a photo with Santa every year? While it's common to do with the family and kids, why not host something similar that includes the family pets? You could hire a local Santa and photographer to come to your place of business to host photo sessions.
I've done this with a couple clients before and they dedicated the profits to charity for the holidays. There was a great turn out and clients (and non-clients) LOVED it!
Partnering/Bringing in another pet industry professional
It's always a good idea to network with other local business owners. You can be a referral source for each other. If you're a photographer, bring in a retail person who sells cute holiday dog clothes and partner up. If you own a daycare, bring in a photographer to take photos. It's always a good idea to use your network, especially in the pet business space.
 VIP Christmas Packages
A lot of times pet parents feel bad they are leaving their furry children for the holidays, so make them feel better by pampering them. You can offer specialized Christmas packages that's exclusive for the holiday season. Add bonuses and add-ons that'll make every customer feel like it's catered to them and the needs of their pets. You'll have a much easier time selling your services that way!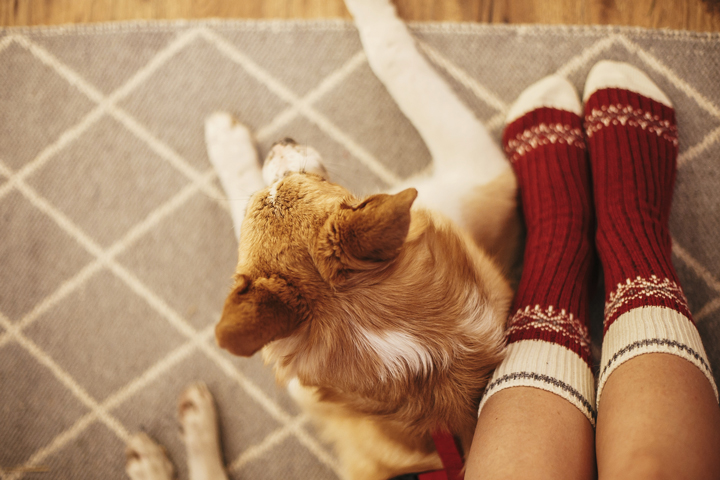 Here are some offerings that different pet businesses can offer:
Dog Trainer
Offer something new and holiday-themed! I don't know about you but I'd love to train my pup to become a helpful stocking stuffer this year! You can train pets to help out with picking up presents and placing them in the stockings. So cute!
Pet Photographer
Offer holiday-themed photos. Research local Christmas Tree farms or a local area that gives off a seasonal ambiance. You can also buy holiday frames or offer a low-cost holiday shoot in public so others can see your business and you can serve multiple clients all in one or two days!
Blogger
Like some of the ideas listed above, you can write blog posts that focus on pet-related gift ideas, DIY, treats, and more. Heck, maybe you can start creating and selling your own holiday products.
Retail Store
Create and promote specials and discounts at the start of the holiday season. You can offer limited-time holiday-themed products. Also, nothing's better than when a gift is ready-to-go. You could offer gift wrapping OR gift baskets instead of just individual product options.
Veterinary Office
Design some infographics and get them printed up or digitally emailed to your email list! Here are some ideas: you can make a referral page of healthy treats for your pets to enjoy, and the junk foods they shouldn't be given. You could also offer something simple like a magnetic frame that'll allow the pet owner to place a photo of their pet within the frame. They'll appreciate the sentiment and can stick the photo frame on their fridge at home – with your business name on it!
Dog Walker / Doggie Daycare / Dog Boarding
Provide some holiday meals or treats like mentioned above! You can also purchase some costumes and holiday-themed bandanas. Take photos for the pets and share them with their owners. It'll help you build a personal relationship with each of your customers because of the personal thoughtfulness. You could even post them on social media or host a pet photo contest with their new holiday gear!
Last tip: Give back to your community
Whether it's a shelter or rescue, when you give back some of your proceeds or start a pet food/blanket drive, it'll be much appreciated by your customers AND the community.
And that's it! I hope that this post will get you thinking outside the box. It's good to start thinking about your holiday marketing sooner rather than later. Trust me. When December hits, you'll be too busy to start brainstorming! Make your plans now, and start implementing them.
I hope you have a magical holiday season for you, your family, and your pet business!