4 Things To Know About Petpreneurship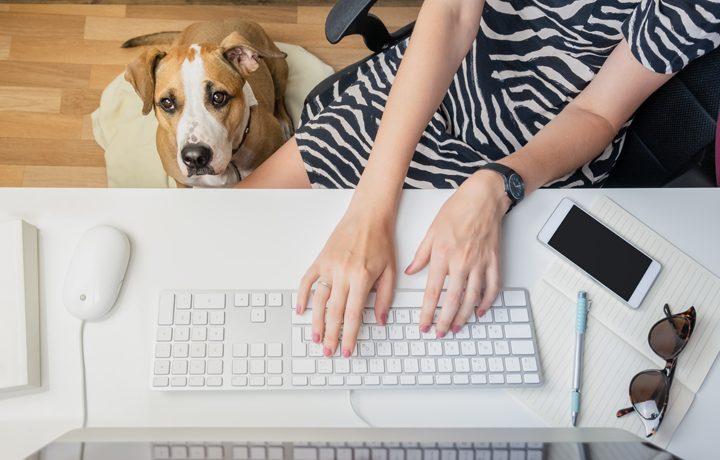 I love being a Petpreneur!  It brings everything I enjoy together.  Dogs and owning a business. With our pets part of our family now, it is an industry that is growing at a fast pace with standards elevated.  An exciting time to jump in!
I have been in business 3 years now.  The first year was about developing, testing and conducting market research.  The second year I launched my two product brands. It does take time! And although my background is in sales, marketing and retail, I had never been an entrepreneur.  It has been a remarkable and demanding experience. I didn't realize how packed the pet industry was until I was well immersed in it. What I have learned is there are many in it for the short fun run and others like myself for the long haul.  And YES, there is room for all!
What is your Goal?
Petpreneurs are bakers, inventors, service providers and retail store owners.  Whatever your category, you must determine your goals and consider all options.
Who is your target market?   Who is your ideal customer?

Is the Cost of Goods realistic for your product and price range?  (Do include design, prototype costs, packaging – break down everything!)

How much money, and time, are YOU willing to put into your business?

Is your goal to mass market your product(s)/service(s) or stay local.

Will you have an Ecommerce site?  
These are just a few examples of what you need to think about when setting your goals.  Each is important and worthwhile but requires different considerations.
Mass Market vs Local Market Goal
No matter what your long term goal is, starting in your local market is invaluable for feedback and learning!  Your Local Market is a fantastic way to determine what direction you want to go as well as perfect your product.  Facebook, Nextdoor and other social media sites are a great way to build your business within your local community.  I highly recommend participating in local events (most charge a fee – check with other artisans in your area to determine the best venues) and of course your local Farmers Markets are an incredible way to sell your product and make lots of local contacts!  Insurance will be required so do start checking into that while researching required business licenses.
If you have a product or service that you are looking to mass market I still think your local market is imperative for feedback/market research.  Getting your products into local stores is also a great learning experience. I have found they are always willing to help and answer questions! If your goal is mass market and/or have an Ecommerce site, spend the money on a strong website that potential wholesale buyers and customers will be looking at.  Packaging will be required and can cost a considerable amount. Also find a professional graphic artist. Get it right the first time! And don't forget you will need UPC/Barcodes. You can get them from GS1 US.
Pet Industry Regulation
The pet industry is becoming more regulated – which is a good thing.  But also means you need to be familiar with the direction the industry is moving and must be accurate with your claims. Refer to your state for its regulations.
There are some organizations like the American Pet Products Association (APPA) , Pet Food Institute, and the FDA that provide valuable information.  I like to also follow established companies with high integrity standards like Ruffwear and Three Dog Bakery They are ahead of the pack and provide a good guideline of what, if not all, is required regulations or will soon be so.  
Business Resources
Lastly, reaching out for help and advice is imperative.  You don't know what you don't know! I learned there are plenty of organizations and successful entrepreneurs that are willing to help, providing resources or mentoring at no charge because they love what they do.  SCORE, Small Business Administration (SBA), SBA Women's Business Centers, and Women's Leadership Live are just some of the organizations that want YOU and other small businesses to be successful.  Building a network to call on when you need help, or just someone to run an idea by, goes a long way in the busy life of the Petpreneur!