Six Ways Dog Moms Can Celebrate Mother's Day!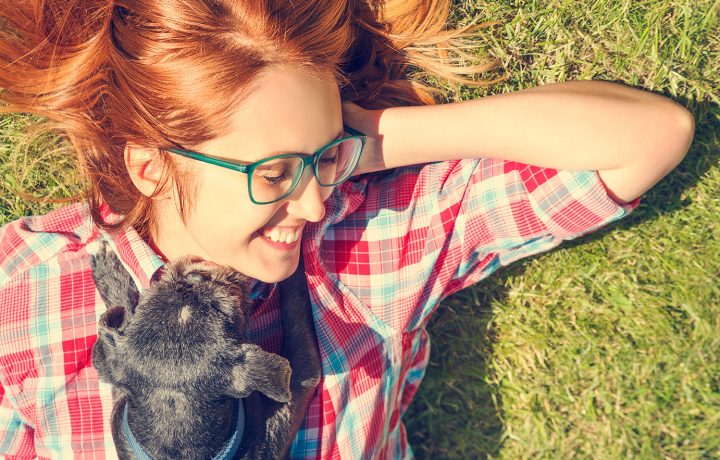 Mother's Day is approaching! Although this holiday is traditionally celebrated with our sons and daughters, many people also celebrate with their four-legged friends.
Raising a puppy or welcoming a new dog into your home is no small task. It's hard work and requires dedication, planning and lots of decision-making. In addition, similar to parenting, owning a pet teaches us about patience, responsibility and providing love and care around the clock! With this said, there's no doubt that pet moms deserve recognition on Mother's Day too. Here are six fun ways moms can celebrate with their favorite fur-baby by their side!
1. Plan a Date!
Find a pet-friendly restaurant to take your pup to. Not only will dining with your pooch be a new and exciting experience for him, but it's a great way to celebrate Mother's Day together. With the weather warming up there should be more restaurants opening up outdoor patios or side walk seating. With pet-friendly establishments on the rise, you should have no problem finding a local café or restaurant that will accommodate your four-legged date.
2. Life's a Picnic!
If you can't find a restaurant, have a picnic at a park or pet-friendly beach instead. Pack a lunch and some special treats for your pup, along with some toys and a comfy blanket to lounge on. Enjoy the fresh air and hopefully, a sunshine-filled day!
3. Go on an Adventure!
If you and your pup are into a more active and adventurous lifestyle, find a new hiking trail to explore. There's no better way to bond than by exercising and embracing Mother Nature together! Fun idea: If you stumble across some wildflowers, create a beautiful bouquet of flowers for yourself!
4. Get pampered!
Treat yourself to a new hairstyle or a relaxing massage and then have Fido do the same! Schedule him a groom, bath and/or nail trim so that you can both feel refreshed and rejuvenated together. Remember: regular dog grooming goes far beyond physical appearance. Grooming improves the mental state of your dog, so let's make health and wellness a top priority this Mother's Day!
5. Have a Photo Shoot!
Mother's Day is a great excuse to schedule a photo shoot with your furry best friend. Whether you find a pet-friendly studio, hire a professional to snap photos at a scenic park, or do-it-yourself with a tripod at home; capturing photos with your pup is a wonderful way to honor the relationship you have with each other on this very special occasion.
6. Make a Scrap Book!
Most moms look forward to their children creating arts and crafts for them on Mother's Day. Unfortunately, our pets are incapable of doing so — but it's guaranteed they would love to create a masterpiece for you if they could! With this said, gather up some of your favorite photos with Fido and create a scrapbook filled with your precious memories. Having a book to look back on will be a daily reminder of the love shared between you and your fur-baby!