Richmond, Virginia Is for Dog Lovers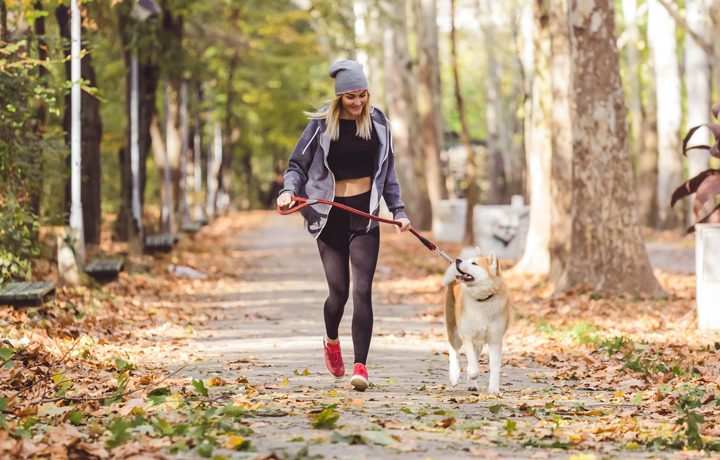 Are you familiar with the slogan "Virginia is for Lovers"? Richmond, the capital, is for a certain breed of lovers: dog lovers! This city offers countless dog-centered events, dog-friendly activities and businesses, and parks. Read on for everything you need to know about visiting Richmond with your pup.
Events
Are you and your furry friend an active pair? Check out the many dogcentric events and sports scheduled in Richmond throughout the year. Enjoy a 5k walk or run, play in the mud, try dock jumping, or take in a baseball game. Richmond offers a host of festivals, races, and sporting events that you and Fido can enjoy together.
Walking and Running
Kick it up a notch with a 5k run or walk that encourages canine participation and supports dog-related charities. The Richmond SPCA Dog Jog consists of a 5k run for the two-legged, followed by a one-mile walk or jog for the four-legged and their human companions. Participating in this event is a great way to get some exercise and meet new furry friends. Plus, you and your dog will be helping raise money to support homeless animals awaiting forever homes in the shelter.
If you and your canine companion enjoy the Dog Jog, you don't have to wait long for the next fun event. Just a few weeks later, in April, Richmond Animal League (RAL) hosts its annual festival of the dog, appropriately named Woofstock. This celebration, which raises funds for the no-kill shelter, includes a Strut your Mutt walk, dog adoptions, dog-related vendors, live music, and much more.
For the more adventurous, you and your dog can get down and dirty in May at the dog-friendly Richmond RiverRock with the Filthy 5k-ish Mud Run. Enjoy a 5k trail run through the woods, into the river, and into a mud pit just before the finish line.
In the fall, you and your dog can participate in another walking opportunity to raise funds for pooches. Fetch-a-Cure's Mutt Strut Pet Cancer Awareness Walk takes place every October. Spend a fall afternoon walking with other dogs and dog lovers in support of those in crisis.
Spectator Sports
If all this walking and running has tired you out, take a break to enjoy America's favorite pastime: baseball. Every year during the dogs days of summer in August, the Richmond Flying Squirrels baseball team hosts Bark in the Park. Dogs enjoy free admission to the game! Watch the pooch parade (or participate!) and get photos taken in the puppy photo booth.
Athleticism
If your dog loves to jump, swim, or retrieve, consider registering him to participate in the Subaru Ultimate Air Dogs competition as part of Richmond RiverRock. All dogs are welcome to participate in this dock-jumping competition.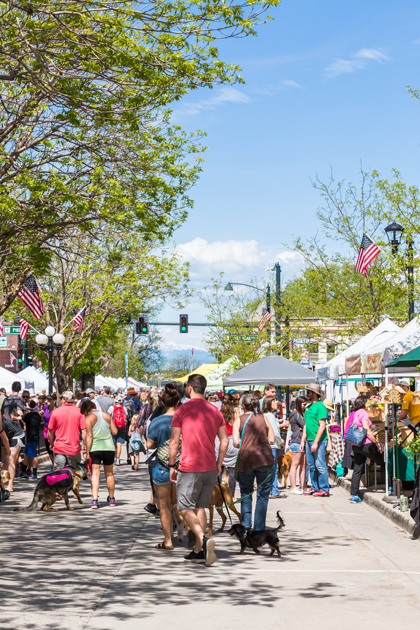 Shopping
Is a casual stroll along blocks of boutiques more your pace? Take advantage of the many dog-friendly shopping opportunities available in Richmond. Meander through Carytown, where shopkeepers leave bowls of water out for parched pooches accompanying their human friends. Peruse the many dog-friendly shops at Stony Point Fashion Park, including Abbella Cakes, a bakery for dogs and Fido Park Avenue, a boutique just for dogs.
If it's local arts, crafts, or foods you're looking for, bring Bingo along to the South of the James Farmers Market, held every Saturday, or Chester Fest, held each September. 
Training
Richmond offers all kinds of training options for you and your dog. The Richmond SPCA alone offers agility classes, basic training, and trick classes. Plus, classes to help your dog adjust to a new baby in the household!
Dining
Locally owned restaurants across the city keep your canine companion in mind. On a hot summer's day, treat your dog to a free cup of vanilla ice cream at Wally's Sweet Spot just south of the city's downtown. If you need more substantial fare, enjoy a beer and a burger at Legend Brewing Company. In addition to stunning views of the Richmond skyline, this brewery offers a dog-friendly patio, as do Bottoms Up Pizza and Carytown Burgers and Fries, the latter located somewhat north of downtown.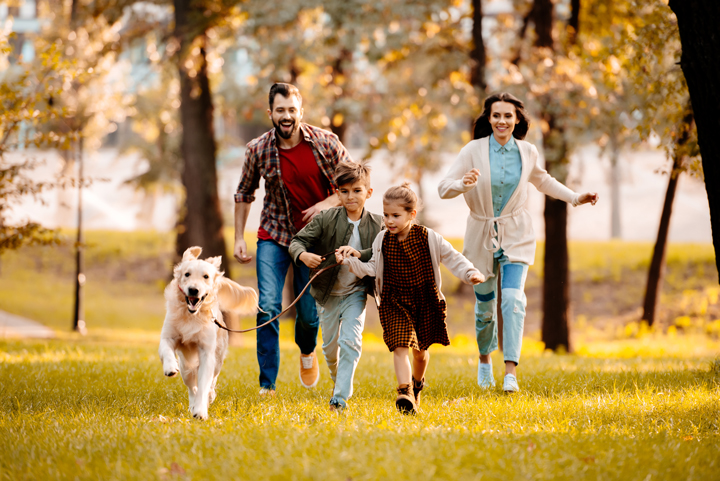 Dog Parks
There's no shortage of dog parks in Richmond! For a chance to try out some agility equipment, visit Dorey Park, where the dog park includes multiple pieces of canine play equipment for your dog. Other dog parks in the Richmond area include Barker Field at Byrd Park, Church Hill Dog Park at Chimborazo Park, and the Ruff House Dog Park at Rockwood Park, just to name a few!
Hiking and Walking
One of the most accessible activities to enjoy with your dog is walking or hiking. The Richmond area is rife with state parks, city parks, and historical parks that are perfect for an adventure with your dog. Pocahontas State Park, located just south of the city in Chesterfield county, offers over 60 miles of hiking trails, all dog-friendly. Your dog can even join you for a canoe ride or paddle boat ride on Swift Creek!
Not farm from Pocahontas, you can explore the riverside trails and wetlands at Dutch Gap and Henricus Historical Park, perched on a bluff with stunning views of the James River.
If you're loathe to leave the city boundaries, bring Fido along to check out the canals and murals along the Canal Walk, enjoy spectacular views of the rapids and skyline from the the Flood Wall Park, get lost in the woods on the Buttermilk and North Bank Trails, or take a dip along the Reedy Creek Trail, at Belle Isle, or at Pony Pasture. Most of these trails offer scenic hiking. Plus, cool off in the waters of the James and learn a little history along the way!
Richmond is going to the dogs — and that's not a bad thing! Bring your best furry friend along next time you're in town. He can join you in your shopping, dining, or sports-related ventures! With the city's dog-friendly attitude, it's easy to see: Richmond is for dog lovers!