Geocaching With Your Pup- Let the Adventure Begin!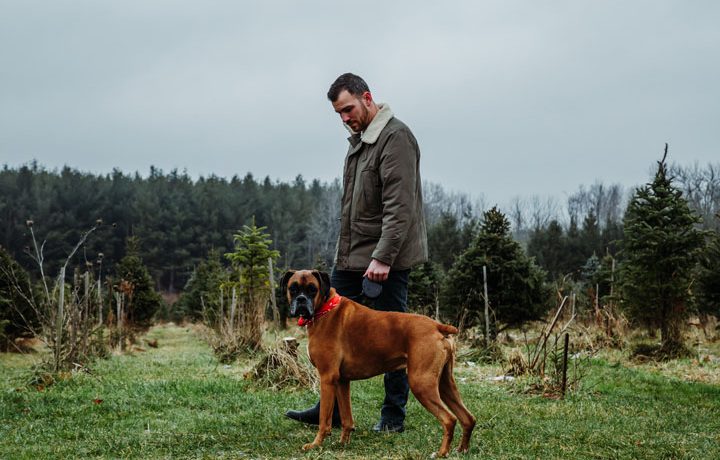 Geocaching in a Nutshell
Geocaching is a popular treasure hunt sport in which the players use gps guidance and their wits to search for hidden containers called "caches". These caches, placed by other players, are hidden in creative and adventurous locations locally and worldwide.  When players successfully locate a cache they are rewarded by being able to record their "Find", sign the cache log book, trade items within the cache, and post a message to the person who placed the cache.
Why You Should Bring Your Dog Along
It's Great for the Brain! Studies show that having new experiences and engaging in problem solving helps keep your brain healthy and promotes a positive outlook.  On a different level, dog brains appreciate novelty too! Bringing your pup on a caching adventure takes you both to energizing new locations with interesting smells, sights and sounds that your dog may not encounter during your average walk or in the backyard. A popular phrase cachers often use to describe themselves is "I'm a Happy Cacher"— it's an activity that makes both human and canine brains happy!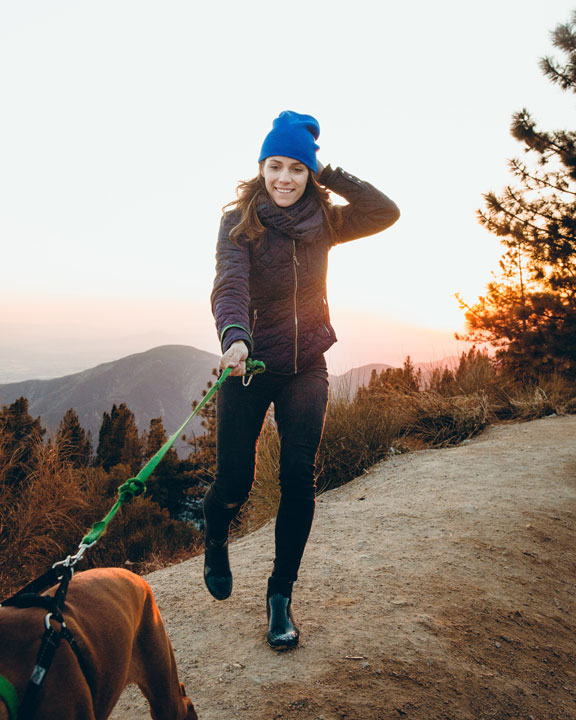 It's Great for the Body!  Geocaching is a great sport for people and pups of all ages and abilities. Caches are often hidden in outdoor locations (such as parks, hiking trails, rivers and beaches) that are perfect for walking and exploring with your furry friend.  Plus, you may find you stay active longer than during a normal walk because you are motivated to find the hidden cache container. Helpful descriptions posted with each treasure hunt describe the physical skill level required and whether the location is wheelchair accessible, pet-friendly or family friendly.
It's a Great Bonding Experience! Dogs are pack animals and find interest in exploring new locations with their pack leader (you!). Many people say that when they are with their dog they never feel alone and geocaching takes this sense of bonding to the next level –your dog gets to work on a goal-oriented project with you!  And who knows, your dog's nose may even help lead you to find the hidden cache.
It's Great for Your Budget!  Geocaching is pet-friendly travel and adventure that fits every budget and schedule.  You can choose treasure hunts right in your own city, in another state, or even in another country!  Plus, caches are often hidden in locations where you'll learn fun historical or geographical facts and stories.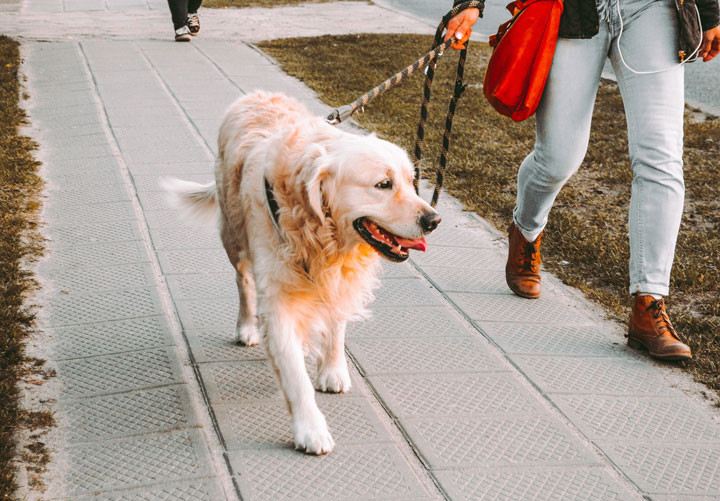 Getting Started
So are you and your pup are ready to join "the world's largest treasure hunt"? Here are a few tips to get you started:
Open a geocaching account with geocaching.com
Write your profile, select your username, and upload a photo. This is a fun opportunity to choose a super creative name that allows other players to recognize you when you interact through cache logs, or meet at one of the many geocaching events IRL.
Download the geocaching app on your phone.
Choose your subscription level -Free or paid. The paid subscription allows access to a wider variety of cache types.
Select your skill level and treasure hunt.
Be safe.  When you arrive at the general cache location, review the safety of the area. Check for safety concerns such as poison ivy or unsure footing. For your dog, check the ground for hazards such as broken glass, chicken bones, or unclean water in streams or puddles. Never leave your dog unattended while searching for a cache in a location your pup cannot safely follow (such as up in a tree)
What You Should Pack
For You- Be sure to bring your phone charger. Consider taking along an alternate charging device for your phone as you may be out longer than anticipated. Wear appropriate seasonal clothes and pack healthy, portable snacks such as trail mix. Pack bottled water to stay hydrated. If you are going to a remote area, be sure to let a friend or family member know so you can be located in an emergency.
For Your Pup- Be sure your dog has a current ID tag on his or her collar.  Check that your pup's harness or collar is secure and cannot slip off. Pack bottled water and a portable water bowl.  Remember to keep your pup's monthly tick and flea prevention current. And bring extra poop bags with them to keep our environment clean!
More Resources
by Erin Haggerty, Owner/Groomer maxiBOWdaxi Salon in Frederick, MD and maxiBOWdaxi Mobile Salon in Arlington, VA