Business Spotlight: dogIDs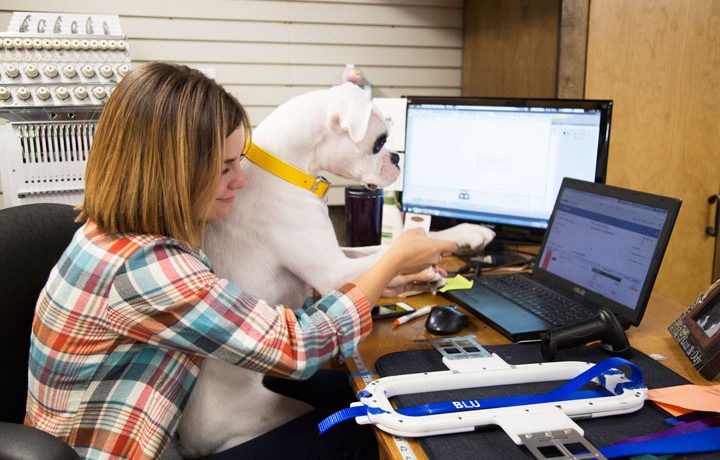 dogIDs is a small business that specializes in creating personalized pet products from collars, ID tags, beds, and more!
Why did you decide to start this business?
Our founder saw a need for better dog products on the market. There weren't items that held up to the wear and tear of his lab, so he started a small business in his basement 15 years ago. Now we are a team of 14 humans and 5 office dogs that provide only the best for your best friend.
What makes your business stand out?
We have AMAZING customer service. On top of that we are providing our customers with a high-quality, USA-made product that has a lifetime guarantee with it.
What's something people might be surprised to learn about you or your business?
How small we really are. A lot of people who call in assume we are a giant company, when in all reality, you are talking to a small team in Fargo, ND.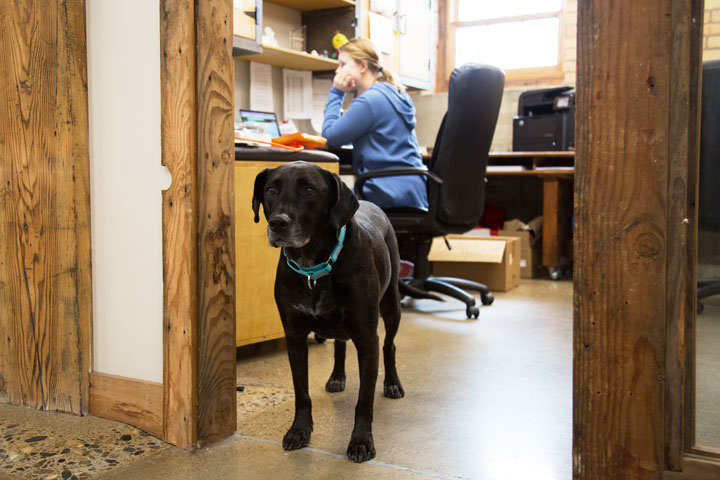 How did you get the background and skills necessary to run this type of business?
Clint has always had a passion for thinking up new businesses. It was his leadership and entrepreneurship that keeps dogIDs moving forward.
Can you describe your clients?
We supply pet products to those who are looking for a collar or tag that will keep their pet safe. We ship worldwide and love knowing that our products help dogs stay safe.
What matters most to you in your business?
To have every dog properly ID'd for a safe return home if they are ever lost.
What services or products are you most proud of?
We are very proud of our Waterproof Soft Grip ScruffTag. It is a waterproof and odor-resistant collar that has the tag built into the collar that way there is no annoying jingle.
What do you love about working in the pet industry?
We have the cutest customers around.
What's one thing you wish pet owners knew about your business?
We are here for you. If you need something specially made, or have questions about what would be best for your dog, just give us a call!
Photos provided by dogIDs