Business Spotlight: Clean Puppies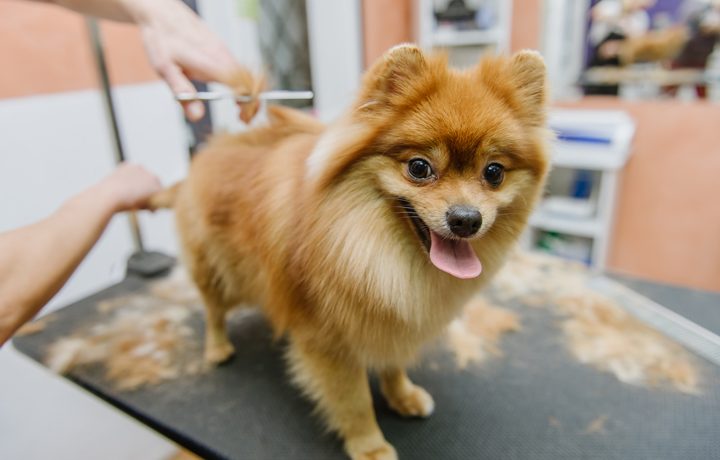 Clean Puppies is a house-call pet grooming business serving the Washington DC area. Their goal is to eliminate as much stress for the both the owner and the pet during the grooming process.
Why did you decide to start this business?
My full-time job wasn't paying enough, so I needed to figure out how I could generate extra income to help with student loan debt without overexerting myself, something that I loved to do that didn't really feel like a job where I could possibly see myself doing it long term.
What makes your business stand out?
We live in an era where convenience is the way of life, and pet care shouldn't be an exception.  While Housecall grooming is not new, its not a service that has been tapped into in the metro area.  Clean Puppies prides itself on providing excellent customer service not only to the pet parent, but to the pet as well.  Our services allow the pet parent to see the entire grooming process from start to finish, and how their pets are treated with the patience, love, and care that they deserve.  We know that great customer service starts from a simple inquiry about our services, and doesn't end as long as they are a customer of ours. Anyone can learn to groom a dog, but customer service is what keeps our clients coming back and rebooking our services.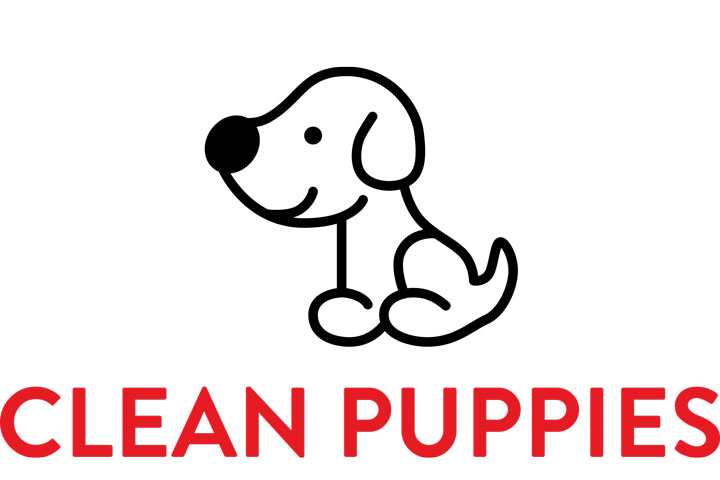 What's something people might be surprised to learn about you or your business?
That we groom inside the home!  Many people ask do I have a van, or do I groom outside their home. Customers may be a bit apprehensive about getting their pets groomed inside the home. But with a little reassurance and thoroughly explaining how everything is done from start to finish, new customers are excited to book our convenient services.
How did you get the background and skills necessary to run this type of business?
Like many kids who love animals, I wanted to be Veterinarian.  During my last two years in high school, I got the opportunity to participate in a vocational program called Animal Management Technician. This program taught various hands-on skills with small animals such as handling, husbandry, and grooming.  I happened to be good at the grooming part of the program. After graduating, I attended The Ohio State University majoring in Animal Sciences. After my first year, I knew it wasn't for me…so I decided to change my degree to Business Administration.  I still wanted to work with animals. So I continued grooming for friends, family, and volunteering at animal shelters in my free time! I believe continuing education and keeping up with the changes in the industry is important to remain competitive. We attend pet care and grooming conferences throughout the country a few times a year.
Can you describe your clients?
A majority of my clients reside in the Washington, DC metro area. My clients vary from stay at home mom's, government/military workers, government officials and business owners. The one thing they have in common is wanting the absolute best for their fur babies.  Many of them I've developed a relationship where they allow me access to their home to groom their fur babies during their work hours or while running errands for the day. Some of my clients love to sit and chit chat with me while I groom their pets. These folks will do any and everything for their pets, and it warms my heart to witness the special one-on-one relationship that my clients have with their pets, each one is completely different. They all appreciate the convenience of house-call and knowing someone will care for their pets as much as they do.
What matters most to you in your business?
Customer Service.  I treat people the way I would want to be treated. I treat their pets the way I would want my fur babies treated.  The grooming process can be very nerve-racking to some pets, and knowing and understanding that sometimes it takes a great deal of patience to groom a nervous pet is important.  Knowing that it may take a little extra time, or more than one grooming session for the pet to be comfortable and learning their personal triggers, that is a major part of our customer service model.  We not only want the pet parent to know that we have their pets safety and comfort in mind, but to make sure the pet is as comfortable and safe as possible.
What services or products are you most proud of?
Providing a convenient housecall service and conducting grooming services inside the home is what we are proud of.  We understand keeping pets groomed on a consistent basis can be tough, so we wanted to make sure we can help keep pets groomed in a convenient way.  Once we've developed a relationship with the pet parent and the pet, many of our clients love that they can give us access to their home and their pet while they are working to groom their pets.
What do you love about working in the pet industry?
Pets have become an important part of our lives.  Their presence and looking in their eyes and giving them a quick pet on the head and some cuddles makes a bad day into a great day. They are beings that care and love their owners unconditionally, so the very least we can do it make sure they are healthy and cared for. Being a pet groomer can be a bit of a thankless job. But seeing how great my pet clients feel after they've received a nice bath and how pleased their owners are is so rewarding to me.  Working in the pet care industry is my passion. It's what I believe I was put on this earth to do, and i'm more than happy to do it.
What's one thing you wish pet owners knew about your business?
Clean Puppies is not in business solely for the sake of making a profit. We are here to make sure pets are groomed and happy.  I believe businesses built with passion are the most successful businesses. Providing patience and care to the pups, while educating the pet parents on keeping pets groomed and giving tips for in-between grooming sessions is all a very important part of our business model.  We love what we do, and we truly hope it shows through our work, and our customer service.