Easy Homemade Pumpkin Dog Treats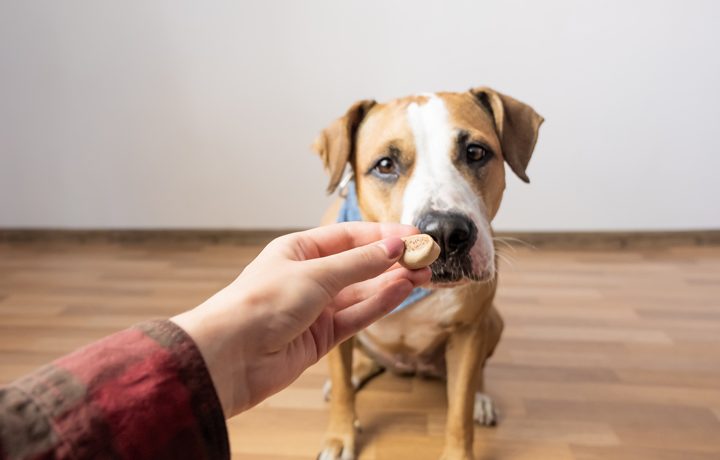 The next time you're wanting to spoil your dog, consider making these homemade pumpkin dog treats. Pumpkin is high in fiber and makes a yummy snack for dogs. It even helps with their digestive tracks!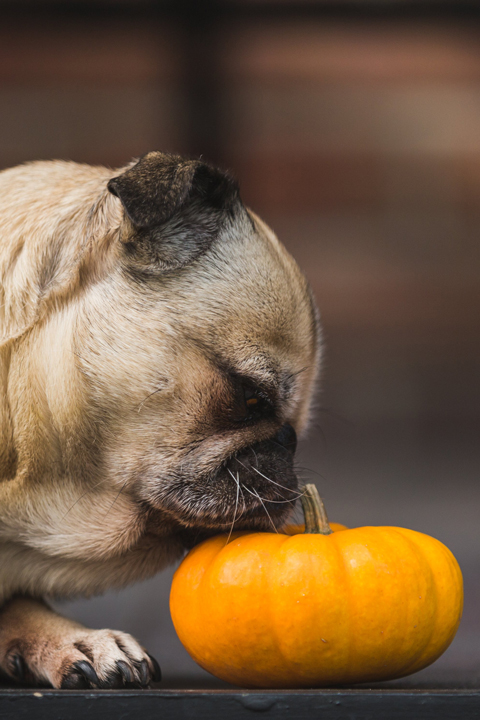 Homemade Pumpkin Dog Treats
1 cup pumpkin

1/2 cup peanut butter

2 eggs

1/4 cup oil (coconut is preferred, but canola can also be used)

2 1/2 cups whole grain flour (or whole wheat if your dog isn't allergic)

1 teaspoon baking soda
Set the oven to 350 degrees. Mix the pumpkin and peanut butter until completely blended. Add eggs and oil, and mix well. Stir in baking soda and flour. Knead the dough until all the dry ingredients have been absorbed. Roll out dough to 1/8 inch and cut into shapes. Bake for 15 minutes. Allow treats to cool completely before storing in an air tight container.
Makes approximately 30 treats. (Treat amount depends on the size of your cookie cutter and the thickness of your dough.)