9 Unique Gift Ideas for Dog Lovers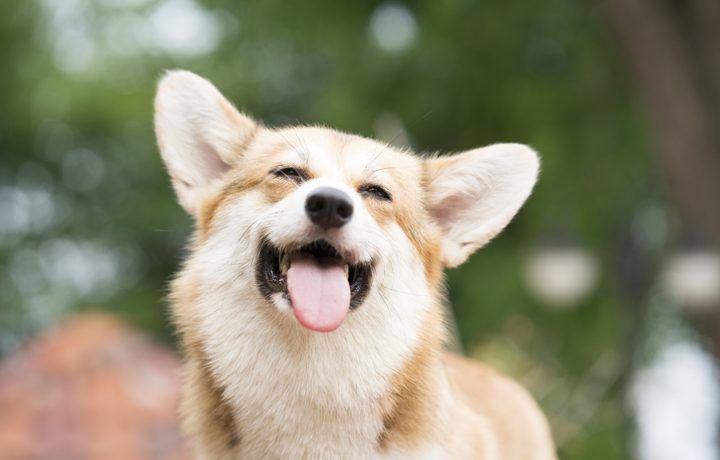 Feeling stuck on what to get for the dog lover in your life? There's the tried-and-true gift of chew toys and photos, or there's a different, more unique, route that your dog lover will pawsitively love. Here at Everyday Dog Magazine, we've gathered a list of our top 9 unique gift ideas for dog lovers. There's something for everyone!
This article is sponsored by CritterGifts.com.
For the Tea or Coffee Drinker: Animal Snout Cups 

Does this need any explanation of how cute it is? Perfect for the tea or coffee drinking people in your life.
Get it from Firebox for $9.19.
---
For the Stylish Dog Parent: I'd rather be with my dog

It's true, I'd rather be with my dog. This cute shirt is not only stylish, but every purchase helps save rescue dogs!
Get it from IdRatherBeWithMyDog.net for $39.99.
---
For the Sentimental Dog Owner: Critter Gifts Ornament
If you're looking for a personalized gift, Critter Gifts has you covered. These laser-etched ornaments made in the U.S. are sure to be the pride of any dog lover's tree! (They also cater to other animals, so you can spread the love to all your family members and friends — not just the ones who prefer dogs.)
Get it from here for $8.75
---
For the Active Dog Parent: His & Hers & The Dog Key Wall Mount
Never lose the dog's leash again with this wall mount! A twist on the original his and hers.
Get it from CaramelTreasures on Etsy for $23.
---
For the Tech-Obsessed: Furbo Dog Camera
Ever wondered what the dog does when he's alone? Or maybe you just miss that squishy face. Now you can video chat with the dog throughout the day! Even better, this device can toss treats!
Get it from Amazon for $199.
---
For Dog Lovers of All Ages: Dog Tail Magnet
What's cuter than a dog shaking their butt? Dog tail magnets. Hang photos, receipts and more on your fridge with these cute doggos!
Get it from Urban Outfitters for $12.
---
For the Photographer: Smartphone Pooch Selfie
We love a good selfie, but it's near impossible to get a good one with the dog. This tennis ball clips onto your phone getting that perfect selfie every time!
Get it from Bed Bath & Beyond for $9.99.
---
For the Homeowner: PeekFence Window
This is a present for both the dog AND the neighbor–because who doesn't want to see a cute dog peeking through the fence?
Get it from Amazon for $39.46.
---
For the Driver: Pet Pillow Keychain
Perfect for the person who is obsessed with their dog and never wants to lose their keys! The sweetest way to keep your furry loved ones with you at all times!
Get it from RedCloudStudio on Etsy for $29.99+
---
This article is sponsored by CritterGifts.com. Critter Gifts is a Centennial, Colorado-based company that takes pleasures in creating fun and high-quality pet lover gifts for any budget. We offer gifts representing a wide variety of dog breeds as well as other animals. Many items can be personalized!  All of our products are made in the U.S.A. using only the highest quality materials. We pride ourselves in our designs and workmanship.